Brake Pads
View Brake Pads in the catalogue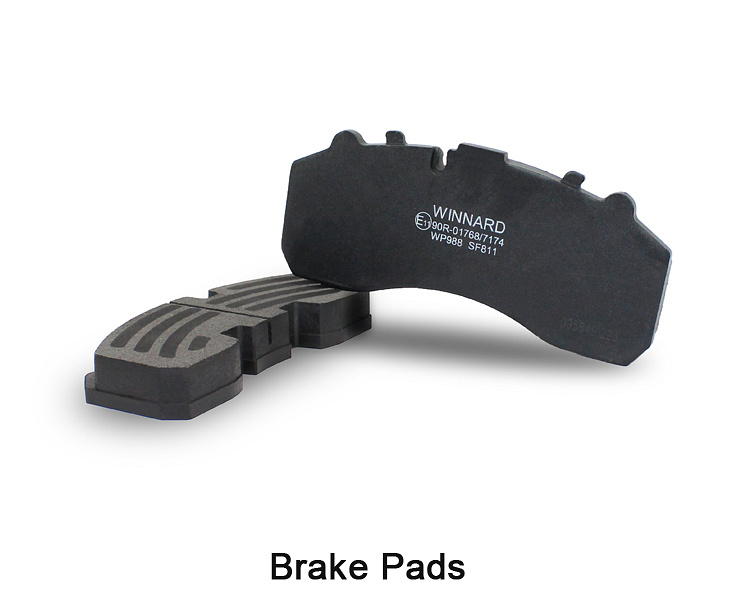 ECE R90 Approved Brake Pads
Our evolving range of ECE R90-approved brake pads is designed to produce maximum performance at a cost-effective price.
Constructed using our triple retention system it ensures that the friction material can be relied upon, even in the harshest environments.
The latest materials now include bedding in coatings to help ensure immediate braking performance.
Using state-of-the-art production facilities, accredited to OEM approval procedures and quality systems, WINNARD brake pads are engineered to exacting standards. Our Standard SF811 and Stage 2 SF8288 materials have been benchmarked against leading Original Equipment materials and have been proven to perform to similar levels.
Both SF811 & SF8288 are ECE R90 Approved and have been tested to ISO 26866 test procedures. This life cycle indicative wear test is the most stringent dynamometer test available for Commercial Vehicle Brake Pads and Brake Discs. Using variable speeds & temperatures, nothing comes close to the severity of this fatigue analysis. With almost 5000 braking cycles performed over 8 days of continuous testing, only the most durable materials are capable of passing this test. SF811 & SF8288 have proven to surpass this rigorous testing which was performed on OEM wheel-ends to simulate the real-world high inertia demands experienced on today's highways.
Winnard branded box design.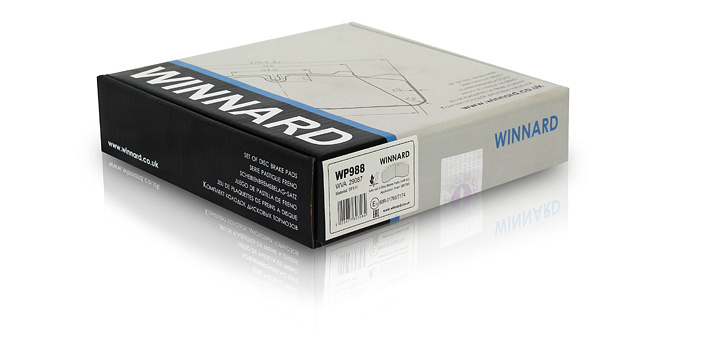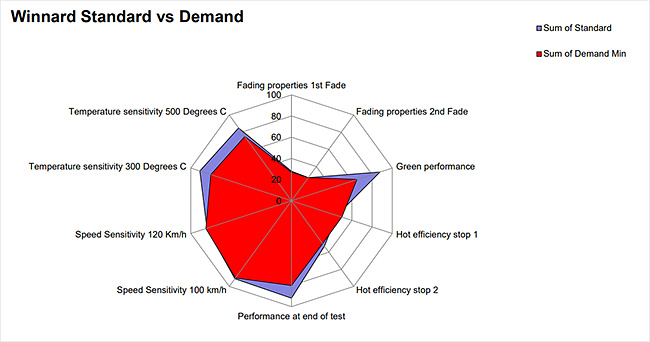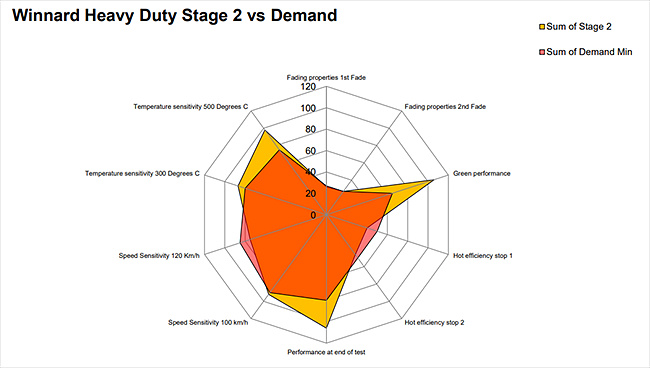 What is ECE-R90?
ECE-R90 is a European quality standard that requires all replacement Brake Pads to perform within certain parameters to Original Equipment specification.
It is currently only a legal requirement for vehicles 3.5 tonnes and under but Winnard has taken the viewpoint that Brake Pads are safety-critical components and must perform to the highest standards possible.
For Winnard, regulation 90 is the minimum standard. In order to ensure that our "Intelligent Braking" Brake Pads conform to the highest standards, we have incorporated mechanical as well as adhesive retention methods - a double safety standard employed by all the leading friction manufacturers.
To achieve R90 accreditation the brake pads must conform in two key areas:
Independent tests are carried out by officially appointed test centres to simulate vehicle braking with the aid of Dynamometers.
Both the Original Equipment Brake Pads and the Aftermarket Pads are tested and undergo simulated braking with the performance, fade and recovery characteristics recorded. Only if the Aftermarket pads perform to +/- 15% of the Original Equipment parts will the pads be eligible for certification.
The Brake Pads must also conform to packaging specifications, including printing the R90 certificate number on the pad and box along with an illustration of the pad (3.5 tonnes and under only), application and contents. The box must contain fitting instructions and have a tamper-proof seal.
Link to Full ECE R90 Regulation